19th Anniversary - 19 Years of Wind and Rain, Building the Future Together
---
Today is our common birthday and a grand event for all of us. The pulse of the company will jump out of the strongest note
Today, we have witnessed the rise and development of Huahai together in the face of wind and rain, sunshine, heat and cold for 19 years. On this passionate day, let's leave a magnificent mark on this happy day together.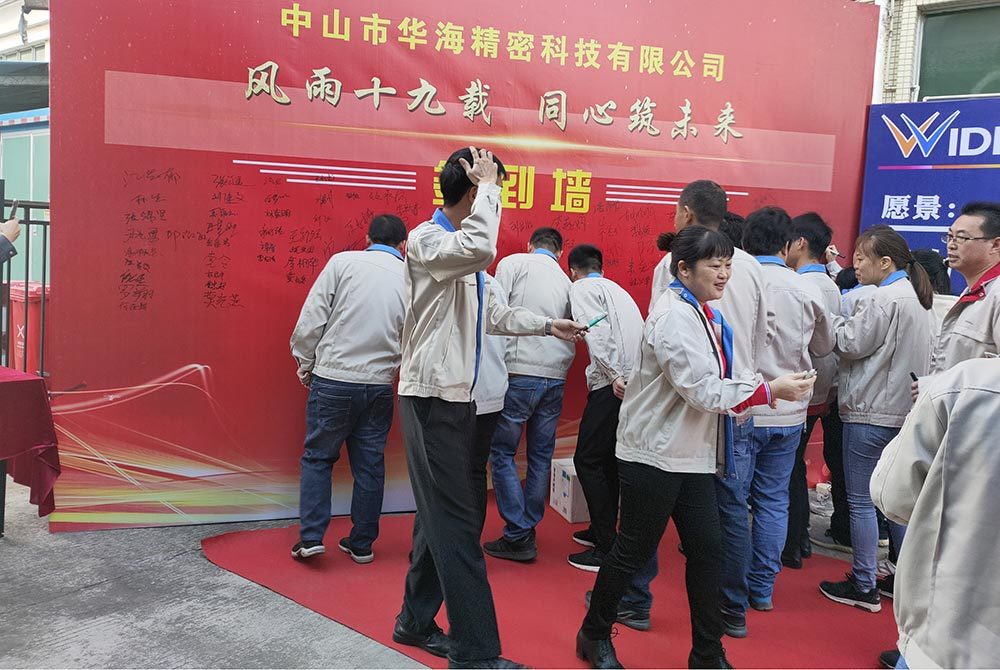 在这个喜庆的日子里,大家一起祝我们华海生日快乐,主持人宣布华海十九周年庆正式开始,有请19位礼炮手出场,鸣礼炮。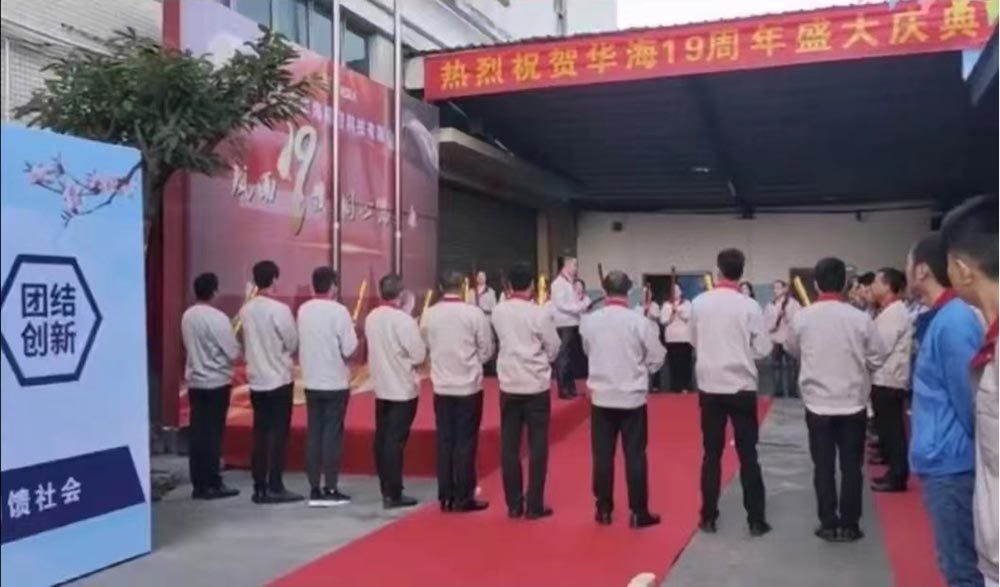 在这个喜庆的日子里,大家一起祝我们华海生日快乐,主持人宣布华海十九周年庆正式开始,有请19位礼炮手出场,鸣礼炮。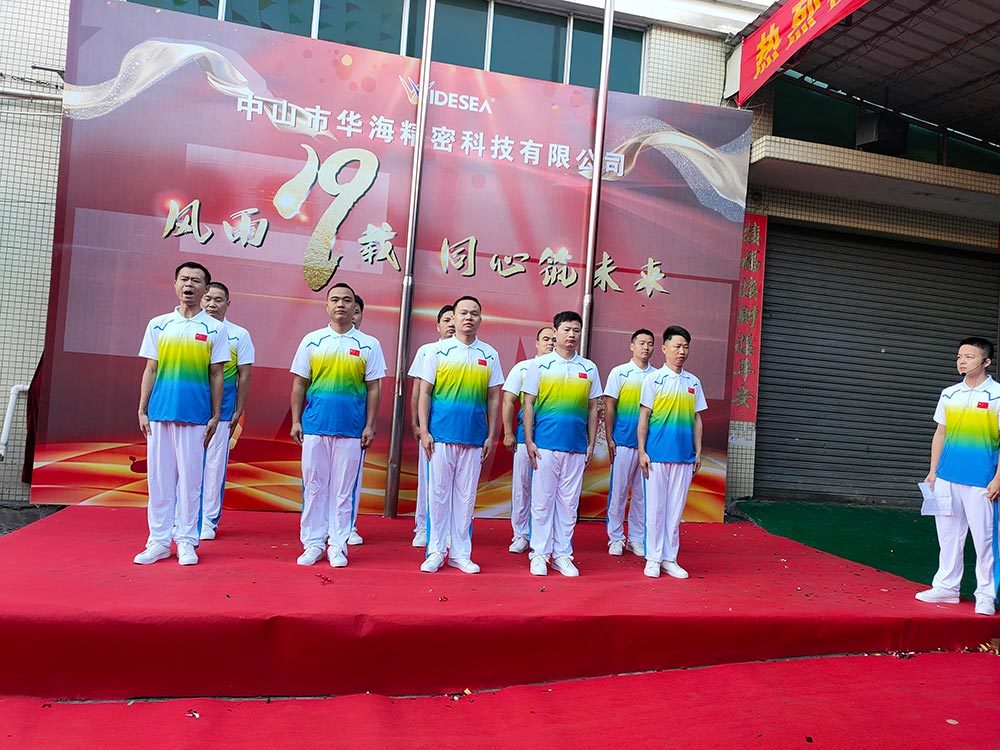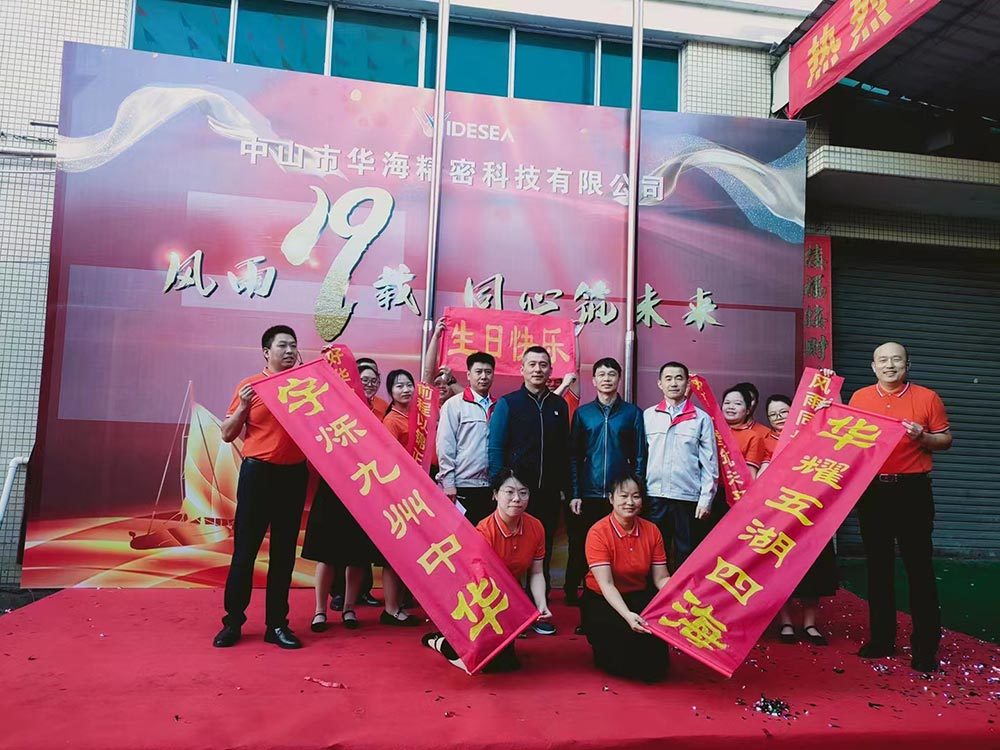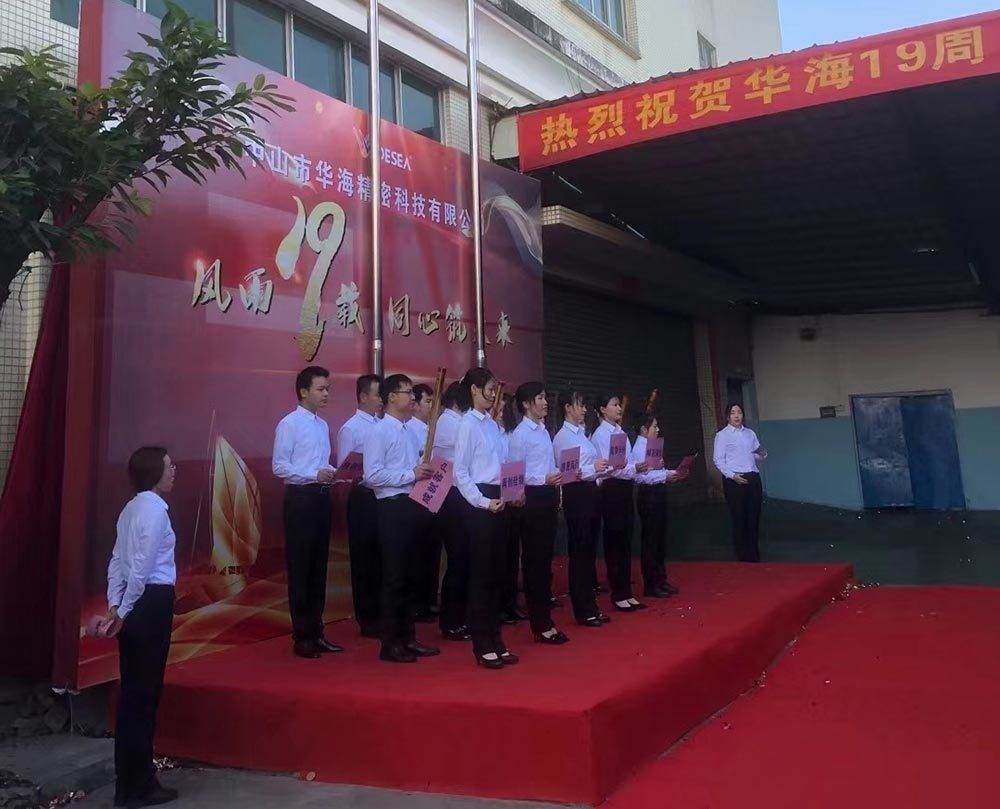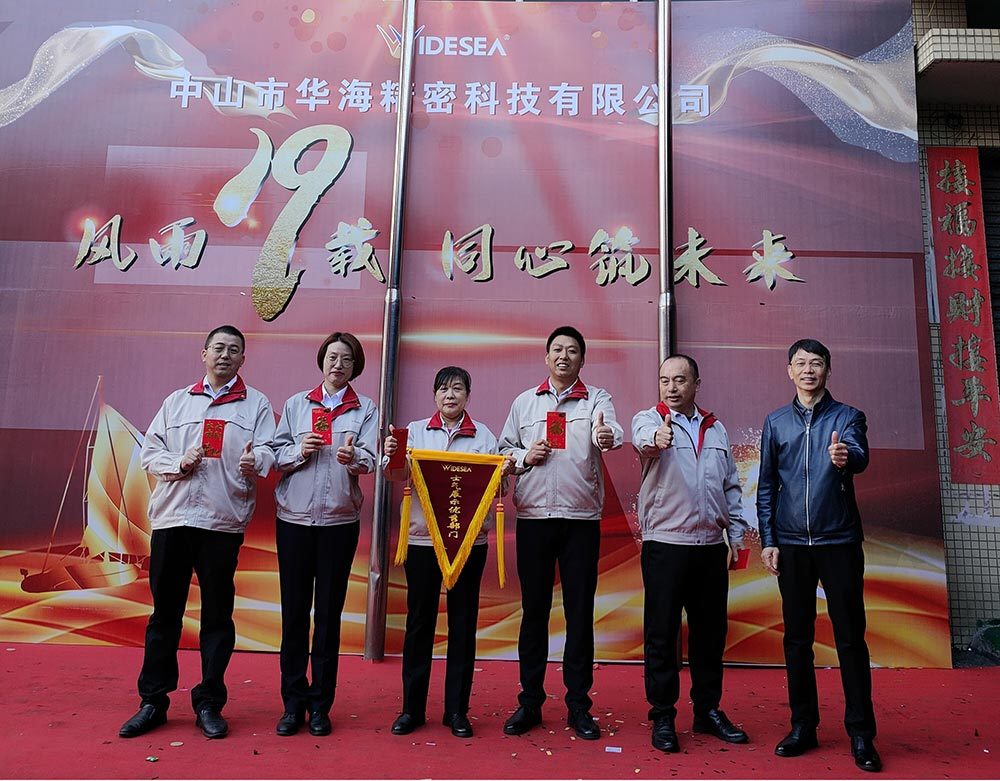 19 years of passion, we went through together; 19 years of entrepreneurial poetry, we wrote together; We share the joys and sorrows of the past 19 years; In the 19th year, we joined hands and crossed the great barrier; In 19 years, we worked side by side to overcome difficulties and obstacles. The company has been established for 19 years. First of all, I would like to thank the two bosses for their contributions in different periods of 19 years in Huahai. Here I would like to express my gratitude to them! Secondly, I would like to thank all the employees of the company, especially those who have worked for more than five years, and sincerely thank you for your hard work in Huahai! I will never forget the days and nights when you braved the heat and cold, and worked from morning to night; We will never forget the days when we worked together, overcame difficulties and overcame all kinds of difficulties on the way to entrepreneurship. It is with the joint efforts of all of us that we have begun to show our strength in the fierce market competition and ushered in the 19th anniversary of passion and vitality!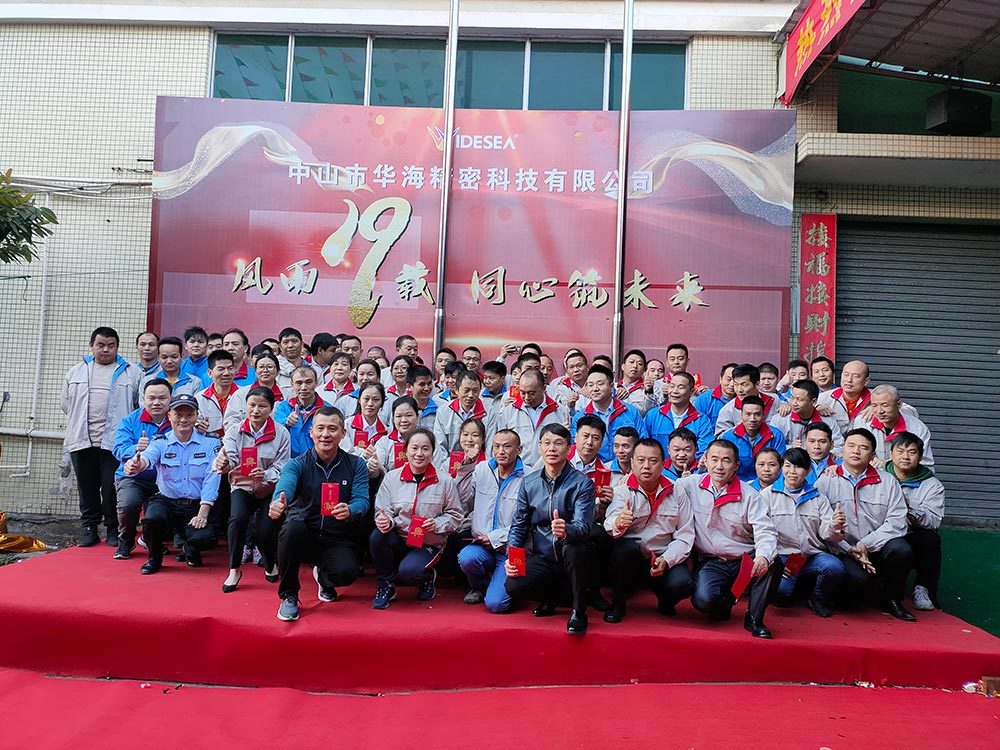 由公司总经理带领管理团队宣读新的企业愿景、使命以及价值观。在这个温馨的时刻,大家许下华海人共同的美好愿望。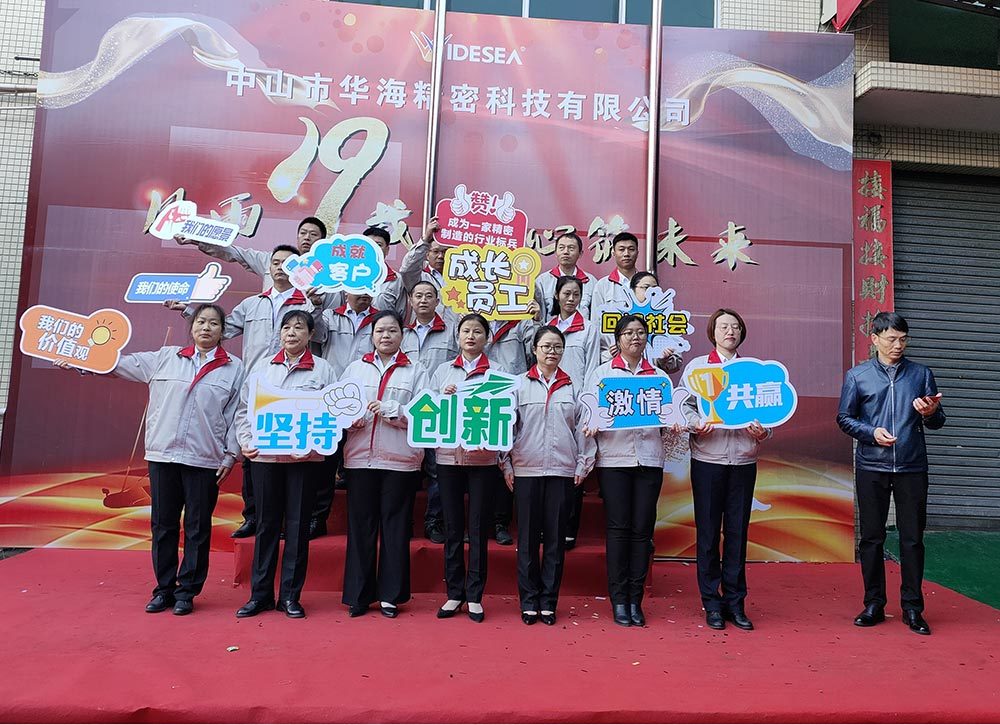 Today is our common birthday and a grand event for all of us. The pulse of the company will jump out of the strongest note. I believe that more Huahai family members will gather next year to witness the company's take-off and dreams! Wish everyone, wish the company, wish us wind and rain Tongxin, achieve our dreams!
keywod:Office equipment series
Zhongshan city huahai plastic products co., LTD.
---